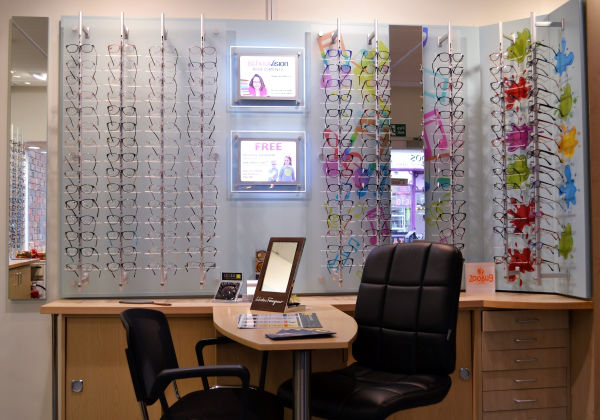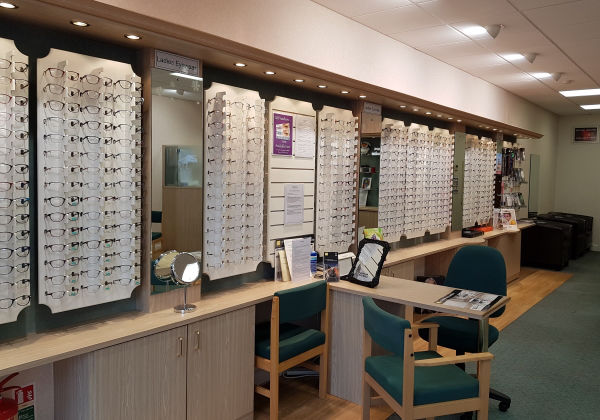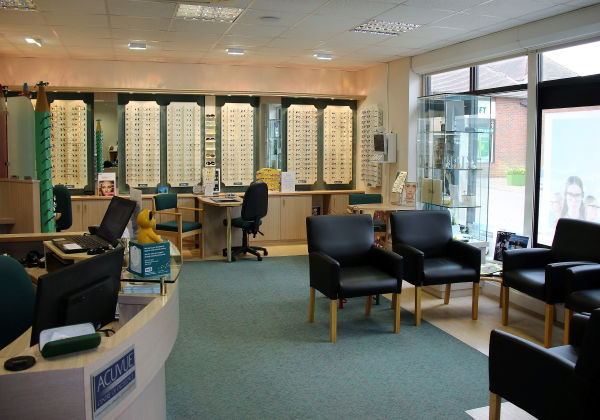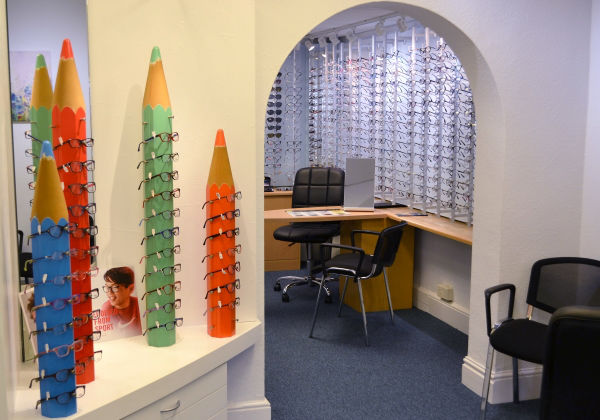 Read our recent customer reviews:
Really nice staff, answered all my questions, made me feel welcome.
I have a complicated prescription and have, in the past, difficulty in finding an opticians to accommodate my needs. However, not at D W Roberts! I have been thrilled by the service I received at the Bletchley branch. From the caring and professional optometrist to the wonderful lady who patiently helped me choose frames I was treated kindly and with respect. My glasses (due to my prescription) took a while to arrive but I was kept up to date with their progress. The fitting of the glasses was excellent and they are also seeing me again in three weeks to check everything is as it should be. Fabulous service and I will definitely be using them again.
The service provided by DW Roberts continues to be professional and friendly. It is very pleasant to be treated as a grown up by experts.
Fantastic service – moved from my old opticians (who closed) and DW Roberts welcomed me with open arms; friendly but professional. Quick service for an "awkward" prescription even in lockdown and the discount for a second pair was an unexpected bonus. Will use again
Great service from the optician testing my eyes and from the lady dispensing my new glasses. Both were very skilful and painstaking and offered good advice which went beyond my expectations. They pointed out the various costs relative to benefits and this was very helpful as well. I also had an appointment with the chiropodist at Roberts and she worked to the same high standards, giving excellent treatment and good advice.
I have been going to DW Roberts for years, and have had excellent care and attention with the contact lens team. I decided I need to upgrade my glasses as I wanted to wear them more and my current ones were very out of date. The staff were so helpful in helping me choose frames that suited me, that were modern, and looked good. I picked them up yesterday and I love them. I definitely feel happy to wear them out and about! Thank you to all the staff here for being so helpful. I would definitely recommend the service and after care at DW Roberts.
Find us on
Welcome to DW Roberts
DW Roberts Opticians is your local, family friendly, independent optician providing private and NHS services for the local community in Milton Keynes and South Northants for over 60 years.
Five practices in Bletchley, Newport Pagnell, Stony Stratford, Towcester and Wolverton offering much more than thorough sight tests and contact lenses. All our practices have free parking nearby, ground floor consulting rooms and an extensive choice of frames and lenses. All of our practices open late on Thursdays  and are open all day on Saturdays.
Eye Care Professionals
DW Roberts is committed to providing a first-class, professional and caring eye care service. Our staff offer helpful advice and help you choose the best options to correct your vision should you need spectacles or contact lenses.
Our dispensing opticians and optometrists undertake ongoing training ensuring that their expertise is always up to date. We also provide several specialist services (listed below) and we are very proud of the experience and knowledge of our staff.
Why Choose Us? ...
Your local independent optician
Five practices around Milton Keynes & Towcester
Free parking nearby all our practices
Open Monday to Saturday, Late night Thursday
Ground floor consulting rooms
Professional, knowledgeable staff
Extensive choice of quality frames & lenses
Repairs & 12 months free aftercare
Myopia management - Ortho-K , Miyosmart
Contact lens clinics/Contact lens scheme
Specialist Services
Adult Visual Stress Assessments (which may help with symptoms of Dyslexia)
Contact Lens Clinics
Dry Eye Clinics (to formulate a treatment plan and identify the best treatment)
Myopia Management (to help control the progression of myopia (short-sightedness) in children
Retinal Photography (detailed photographs of the back of the eye for comparison)
SchoolVision Assessments (to help children with undiagnosed visual problems which cause problems with their learning at school)
Price match guarantee…
We are so confident in our competitive pricing across our extensive range of spectacles and lenses that we offer a price match guarantee.
We guarantee to match any identical complete spectacle price within 28 days of purchase. Online prices and other optician's sale prices are excluded from this Guarantee. Full details and terms are available upon request.
12 months free aftercare
We offer 12 months free aftercare on complete spectacles, in addition to the manufacturer's 12 month warranty. Aftercare includes: minor repairs, replacement nose pads, replacement screws, adjustments and cleaning.
Our Practices ...
Free parking nearby at all our practices