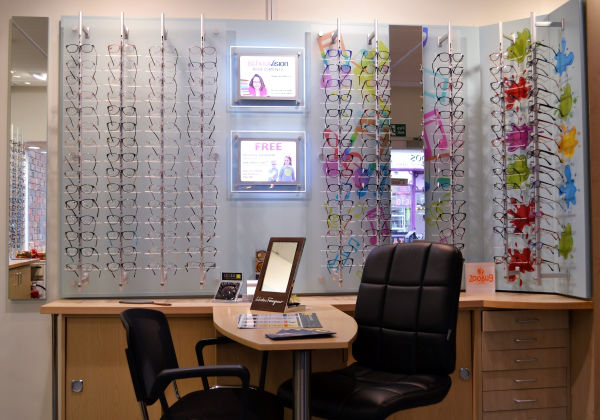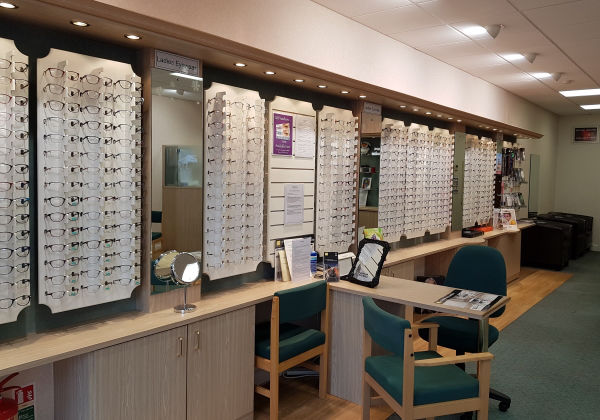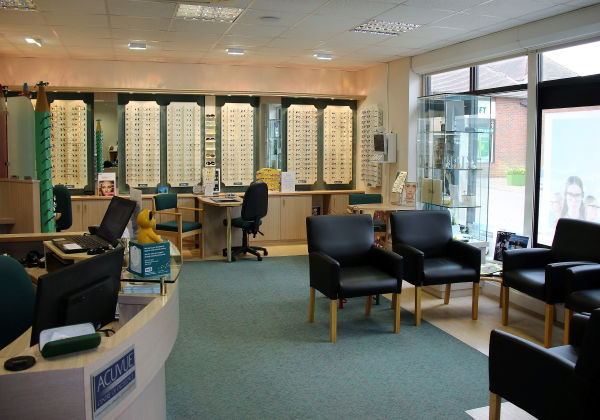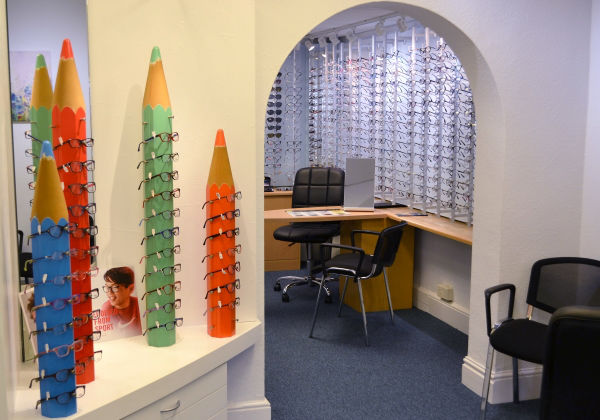 Read our recent customer reviews:
Great service from the optician testing my eyes and from the lady dispensing my new glasses. Both were very skilful and painstaking and offered good advice which went beyond my expectations. They pointed out the various costs relative to benefits and this was very helpful as well. I also had an appointment with the chiropodist at Roberts and she worked to the same high standards, giving excellent treatment and good advice.
I have been going to DW Roberts for years, and have had excellent care and attention with the contact lens team. I decided I need to upgrade my glasses as I wanted to wear them more and my current ones were very out of date. The staff were so helpful in helping me choose frames that suited me, that were modern, and looked good. I picked them up yesterday and I love them. I definitely feel happy to wear them out and about! Thank you to all the staff here for being so helpful. I would definitely recommend the service and after care at DW Roberts.
Just a little message to say a massive thank you to all of the staff at DWRoberts, Stony Stratford branch, for the amazing service you provide us with – including all past and the most recent experiences we have had. So very polite, friendly and always so welcoming. In these very challenging times I have nothing but praise for the staff who have been exceptional in mine and my daughter's experience, allowing us to feel confident and safe in the most hygienic setting too, always efficient while making us feel so comfortable. Thank you to the lady who served us today, she was so lovely and we just appreciate that personal touch and rapport that the staff have with the customers.
Excellent service received at this opticians when looking for new glasses. My eye test went smoothly and optometrist was very helpful. Afterwards Frankie and the lady behind reception, went above and beyond to help find the right frames for me, and provide good advice on styles etc. I would definitely recommend this opticians to others. All COVID-19 safety measures were adhered to in store too..
Google Review – October 2020
I have been using DW Roberts in Newport Pagnell for many years (about 16), Wouldn't dream of going anywhere else. All the staff Amy, Mary and Claire offer the best service you can get. Professional, friendly, helpful and courteous. From getting your eyes tested to walking out the door with your new specs they make it all so nice and easy. There is nothing you can fault. Thanks again to all the staff.
Google Review – August 2020
I have a torn retina in both eyes so take my eye health very seriously. I popped in to the Towcester branch on 3-Feb-2020 to make an appointment as I was slightly concerned about a vision issue. I was offered an appointment for the following day and then they found one for later the same day. And then someone rang and I could be seen in 10 minutes. They had a good look at my eyes, my sight had changed slightly due to a cataract (not surprising). I was reassured that I had no further retinal tears and that the two I had were looking good and my eyes were in good health. Excellent service and made me feel so much better and relaxed about my eyes. Thank you very much.
5 star review on Google
Find us on
Welcome to DW Roberts
DW Roberts Opticians is your local, family friendly, independent optician providing private and NHS services for the local community in Milton Keynes and South Northants for over 60 years.
Five practices in Bletchley, Newport Pagnell, Stony Stratford, Towcester and Wolverton offering much more than thorough sight tests and contact lenses. All our practices have free parking nearby, ground floor consulting rooms and an extensive choice of frames and lenses. All of our practices open late on Thursdays  and are open all day on Saturdays.
Eye Care Professionals
DW Roberts is committed to providing a first-class, professional and caring eye care service. Our staff offer helpful advice and help you choose the best options to correct your vision should you need spectacles or contact lenses.
Our dispensing opticians and optometrists undertake ongoing training ensuring that their expertise is always up to date. We also provide several specialist services (listed below) and we are very proud of the experience and knowledge of our staff.
Why Choose Us? ...
Your local independent optician
Five practices around Milton Keynes & Towcester
Free parking nearby all our practices
Open Monday to Saturday, Late night Thursday
Ground floor consulting rooms
Professional, knowledgeable staff
Extensive choice of quality frames & lenses
Repairs & 12 months free aftercare
Myopia management - Ortho-K
Contact lens clinics/Contact lens scheme
Specialist Services
Adult Visual Stress Assessments (which may help with symptoms of Dyslexia)
Contact Lens Clinics
Dry Eye Clinics (to formulate a treatment plan and identify the best treatment)
Myopia Management (to help control the progression of myopia (short-sightedness) in children
Retinal Photography (detailed photographs of the back of the eye for comparison)
SchoolVision Assessments (to help children with undiagnosed visual problems which cause problems with their learning at school)
Price match guarantee…
We are so confident in our competitive pricing across our extensive range of spectacles and lenses that we offer a price match guarantee.
We guarantee to match any identical complete spectacle price within 28 days of purchase. Online prices and other optician's sale prices are excluded from this Guarantee. Full details and terms are available upon request.
12 months free aftercare
We offer 12 months free aftercare on complete spectacles, in addition to the manufacturer's 12 month warranty. Aftercare includes: minor repairs, replacement nose pads, replacement screws, adjustments and cleaning.
Our Practices ...
Free parking nearby at all our practices